About AidensMommy
Gender:

Female
Branch:

Navy
Status:

Spouse
Parent:

Yes, very proud parent
About Me:

Mommy to Aiden-15 months
Wife to my sexy submariner of 11 years!
About Us:

We have been married for 11 wonderful years now. We are best friends, we are lovers, we are everything to each other. We are the proverbial cliche' of "soulmates" that alot of people talk about more nowdays. I knew a long time ago that god chose us to be together and I can't imagine life without him. He is a wonderful father to our son and I want to have MORE kiddos!! LOL
Interests & Hobbies:

reading, playgroups/childcare, pugs, SHOPPING, having FUN Digi Scrapbooking...
Music:

I love Rock music.
Audioslave, NIN, STP, Garbage...uhhh...pretty much everything!
Television:

Not a big TV person but I do love the HBO series and also THE SHIELD..that show is awesome and of course watching cartoons with my son!
Movies:

Too many to post
Reading:

I love Stephen KING! I love books I read alot...I'm reading the DUNE series at the moment
Occupation:

SAHM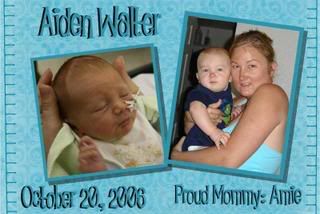 Total Posts
Total Posts

257
Posts Per Day

0.05
General Information
Last Activity

03-30-2010

10:57 AM
Join Date

01-23-2008
Referrals

0
2

Friends
trying to keep my head above water....
Showing Friends 1 to 2 of 2