Date of Birth

November 23, 1988 (34)
About Amanda011784
Gender:

Female
Branch:

Army
Status:

Committed
Parent:

Not yet, but hopefully some day
Current Location/ Duty Station:

Savannah, Ga (Ft. Stewart)
How I Met My Military Significant Other:

I met my SO through my best friend.
About Me:

I'm pursuing a degree in psychology!
About Us:

We fight hard but love harder.
Dream Sheet:

I want to travel
Movies:

I like comedies!... and some of those scary flicks.
Reading:

I only read psychological journals for now until I graduate.
Occupation:

Dreamer. Student.
MySpace URL:

http://myspace.com/manda112388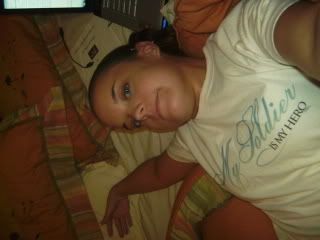 Total Posts
Total Posts

1,713
Posts Per Day

0.30
Visitor Messages
Total Messages

16
Most Recent Message

02-25-2010

10:43 PM
General Information
Last Activity

02-26-2010

12:38 AM
Join Date

08-12-2007
Referrals

0
6

Friends

Showing Friends 1 to 3 of 6