Date of Birth

February 28, 1987 (32)
About NavySweetheart
Gender:

Female
Branch:

Navy
Status:

Spouse
Parent:

Not yet, but hopefully some day
Current Location/ Duty Station:

NAS Coronado/ San Diego, CA
How I Met My Military Significant Other:

I was a freshman and he was a junior in High School. It's just the typical girl gets crush on big brothers friend type of deal and we ended up getting to know each other through AIM and no doubt we both started to really fall for each other. Once we both finally had the guts to hang out in person, we both absolutely felt that we had amazing chemistry and after that, we couldn't keep away from each other. We stayed close friends for a couple months but knew we'd get together soon the whole time. Sean just wanted to plan the perfect "asking out" date (he did the same thing for when he proposed lol) We officially became a couple Dec. 28th, 2001. So over 5 years now!
About Me:

Hey ladies, Navy wife here! My name is Sunde ("Sunday") and I'm 19, will be 20 in feb. And my husband is a sailor-Airdale with the HSL-47 squadron in San Diego, CA. So, we're in San Diego!
About Us:

We grew up together, all that time being in love. And some people say that being in a relationship so young and growing up together, you will notice that you'll grow apart. But not us. We grew closer every year and still are. We've been through a lot of crappy times caused by other people in the family, but we got through it together. That's why when we told our family we were marrying so young, everyone was happy for us and were expecting it for awhile. They know of the hardships that were thrown our way. And had apologized long ago for making us go through them. But I'm glad they did because now we know just how committed to each other we are and how perfect we are for each other. We never argue or fight. We think much too alike to ever have any big disagreements. And if we ever do argue, it's fixed really fast because we know how to compromise easy because we think so much alike. It's my fairy-tale marriage. I love him so much.
Interests & Hobbies:

manga, my puppy, my family, Seany, friends, Japan, and I like to help friends out whenever I can.
Dream Sheet:

-I WISH Japan, but we have a dog and 2 cats so I don't see that happening and I will NOT leave my babies behind.
-We'd like hawaii for sure.
-And one day maybe east coast. Dunno how badly we want that though since all our family is west coast.
Music:

I honestly can listen to ANYTHING and it will make me dance.
Television:

Scrubs, Notes from the underbelly, Army Wives, some reality tv shows here and there, and anything on TLC lol.
Reading:

MANGA MANGA MANGA MANGA.
Occupation:

Nanny
MySpace URL:

http://www.myspace.com/sundeluvsrus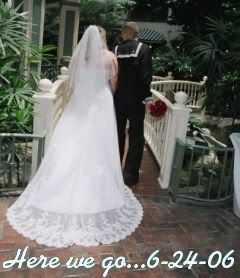 Total Posts
Total Posts

183
Posts Per Day

0.04
General Information
Last Activity

02-13-2011

03:45 AM
Join Date

12-10-2006
Referrals

0