Date of Birth

November 23
About alliehendrix
Gender:

Female
Branch:

None
Status:

None
Parent:

Yes, very proud parent
Current Location/ Duty Station:

Jacksonville
How I Met My Military Significant Other:

I has no one:((
About Me:

23. new mommy.I love talking tattoos and music, specifically Jimi Hendrix .I made my life simple and I'm trying my hardest to keep it that way. I'm an ex-military brat, which has taught me everything but debt, love, and family is temporary.
About Us:

Me and my sons are pretty cool, we were introduced at 10 pm on Nov. 8 and have been inseparable every since ;)
Interests & Hobbies:

Tattoo art (no, not like Ed Hardy). Jimi Hendrix. Writing reviews. Open mic nights. Artwalks. Zombiewalks. Camping. Sewing.
Dream Sheet:

no where if I can help it
Music:

I'm a hippie at heart. So I usually have the Beatles on or Mr. Hendrix.That doesn't mean I'm a music snob, I want to one day write for Rolling Stone magazine so I listen to it all.
Television:

Criminal Minds, Real Housewives of ATL, Family Guy, Robot Chicken, Intervention, CSI, Law and Order, Bad Girls, and Metalocolypse.
Movies:

too many
Reading:

Atlas Shrugged, This Much I know is True, Wicked,and All Chuck Palahniuk books.
Occupation:

Atm I'm a full time mom to two little boys AND a Barback at a local club..it helps me keep young,bring in money and still see my boys grow up:D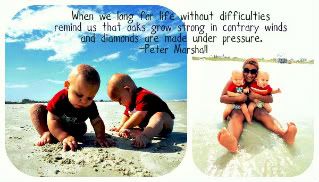 Total Posts
Total Posts

152
Posts Per Day

0.03
Visitor Messages
Total Messages

18
Most Recent Message

10-13-2011

03:15 PM
General Information
Last Activity

07-12-2012

02:25 PM
Join Date

11-15-2009
Referrals

0
2

Friends

Showing Friends 1 to 2 of 2